Why Buy Art?
Oct 03, 2017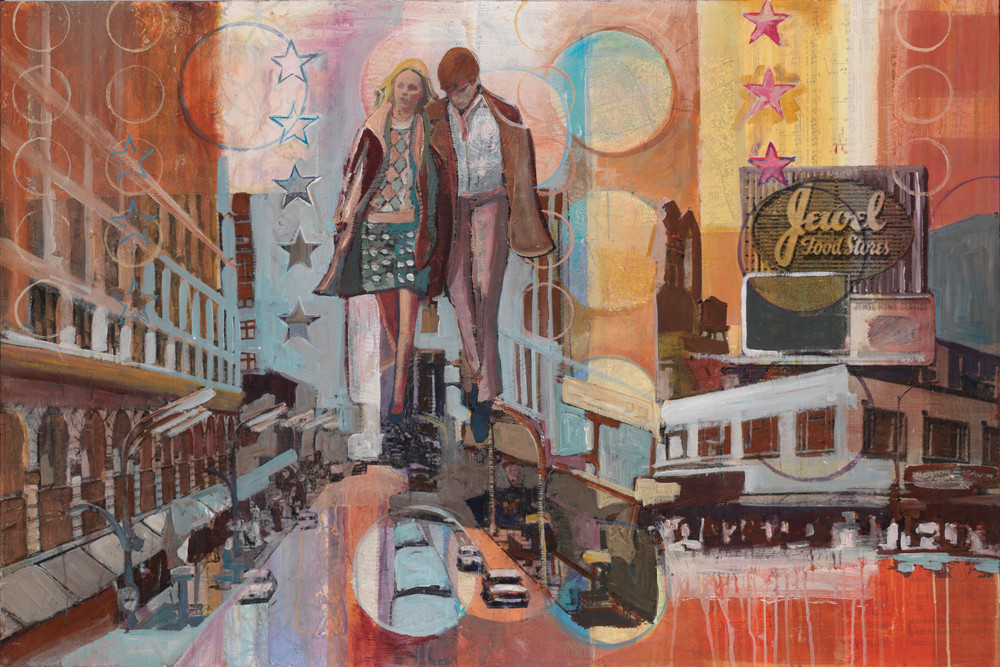 "Precious Life"
This past month has been waves of news that can spin our world into the depths of depression. Combatting the negative that surrounds us takes extra vigilance. It takes a decision to look towards brightness and life. Yes, we grieve the loss, the damaged and the destroyed. However, the goal is to keep going. To choose happiness over depression. Everyday I go to the studio, I have moments of questioning my purpose. I imagine many people feel this way. In the last few days I have once again affirmed that my purpose in this world is to create Art that reminds us of the goodness. The place which we can find a bit of sanity and love.
In an article titled 10 Reasons to Buy Art in the Huffington Post, the authors list simple reasons to buy handmade original paintings. They mention that "Happy walls make happy people". I think this is true. Placing a piece of art on your wall reminds you to think of the bigger picture, the long game. The place in our world that has no fear, no hate, and reminds you to be good and loving.
When creating art, the goal is not to be sentimental in a trite way. Rather my work is about creating a story that reflects a bigger picture. One that is about connections and comfort. The desire to celebrate life in simple ways.
The piece highlighted is titled "Precious Life". Taking inspiration from 1950s Chicago, this piece is reminds us of the simple world of connecting. The couple are walking above it all, as though they have the world at their feet.