The Art of Preserving Memories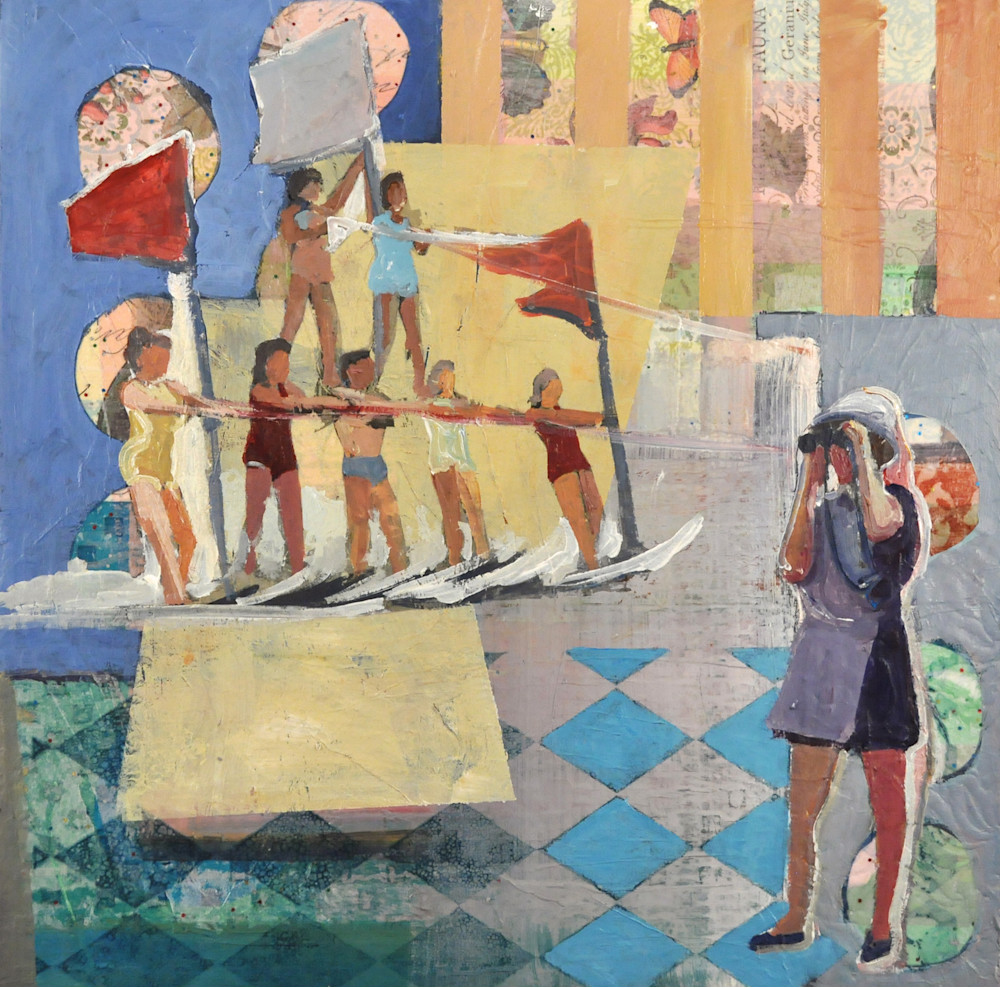 All of these moments of trying to understand these feelings of loss are entwined within my work in the studio. As an artist who works in the realm of nostalgia I try to understand the layers of meaning behind an old photo. Who were these people who stand so straight for the camera? What kind of lives did they have? The object of this image has a different meaning to me than to the owner of this image. This is the tension. This is where I try to find a way to communicate the sensation of this time through my own artistic interpretation . This body of work looks at the nostalgic in an very personal way. It looks at the peons moment of experience.
In an article looking at the role that art has in memory, there is a discussion in the challenges that artists face in trying to find a way to capture a memory that honours the sensation of the moment.
In the featured painting I show, titled Flying Like a Butterfly, this piece brings to mind the vintage postcards of the waterskiing shows from the 1950s. The looking at the moment of time. One that was glamorous and fun and full.