Storytelling with a Painting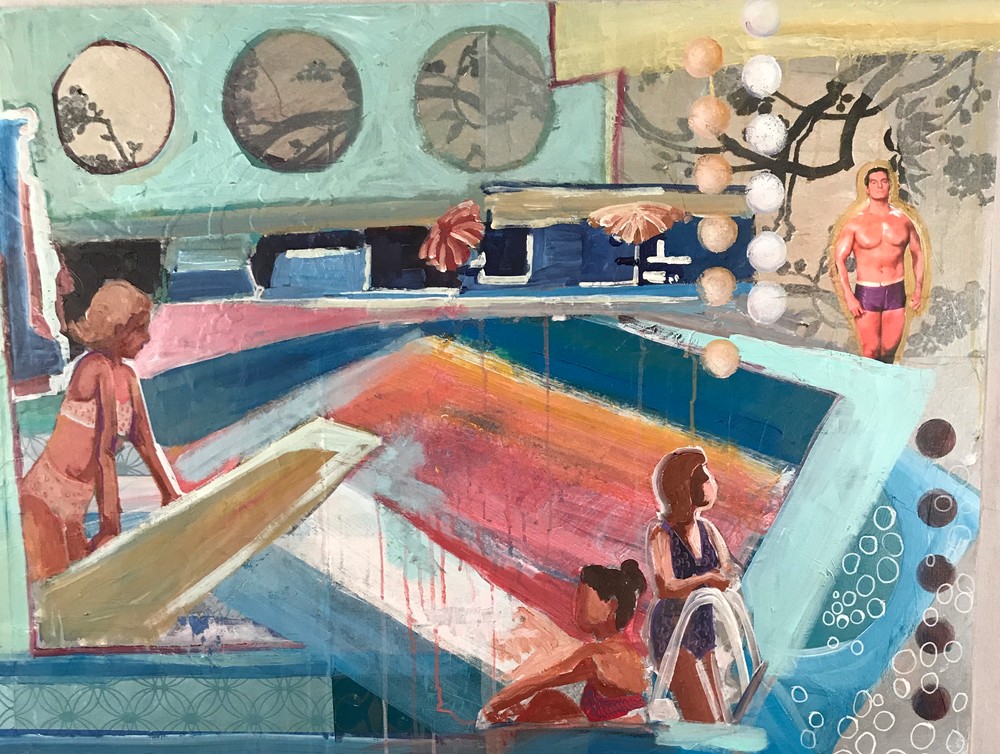 Storytelling in a moment in Time
Positioning a moment in time, and how that moment would look visually, and reinterpreting this moment to the viewer has always been an interest of mine. Suspending a moment that is full of its colour and its energy can be translated in a variety of ways. The use of media and process, the use of colour and brush work, the use of pattern and repetition all creates a sense of meaning for the viewer. It is up to the viewer to look at the piece and feel the sensation of the moment. Trusting the abstraction of the image and what it connotes creates the meaning for the viewer. Looking at the series of pieces in my collection, every piece tries to create meaning through the use of layers of collage and paint.
Perfection Spied and the Meaning within this Painting
The highlighted painting, Perfection Spied, is a perfect example of how a painting/collage can create a fun spin about body image and relationships. This piece blends together an impressionist style of the girls hanging by the pool looking distractedly at the body builder in the distance. The man, pumped up, was taken from a classic film titled Muscle Beach (1957) He is an image, a cartoon image, of masculinity. Setting him within this painting, in a realistic manner, disrupts the viewing. It is unexpected. This brings the image into another space then a predictive impressionist painting. The most interesting piece of this painting is this- the lack of predicting and the disruption of the story as it is being gathered by the viewer's eye.