Postcards Inspires the Art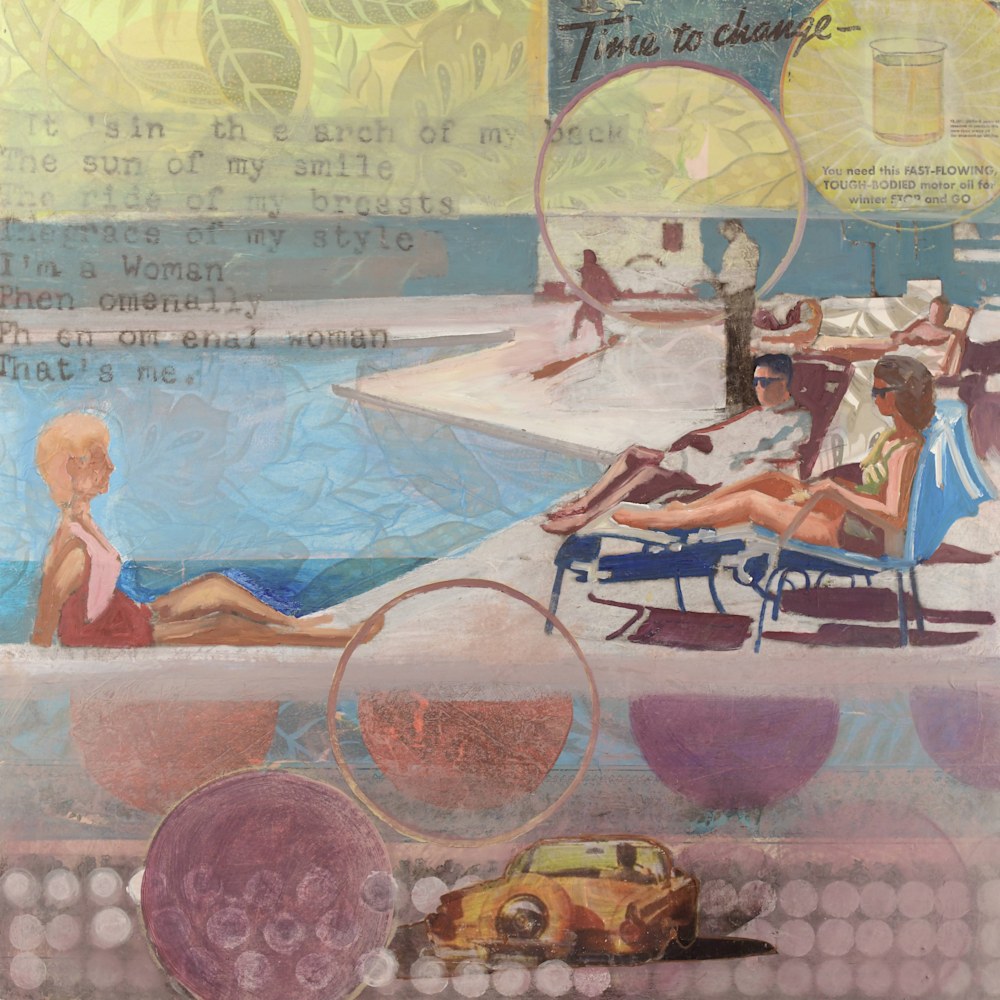 Postcards makes us feel special
When collecting postcards from the past, there is a real sense of humanity. A consistent messaging of celebrating events in life and travel. Always a message of "wishing you were here". The sense of absence is pervasive. Even though the postcards come from 60 years ago, the messaging is often the same.
When receiving a postcard, there is a quietness, a sense of being in a space and sharing the moment that the sender is trying to convey. You think of the person being in that space. You are there in that moment- with them.
It is this sensation that the latest body of work looks at. The moment we imagine what the image says about the sender. Is it just another pretty place? Or is there a real emotional space that the sender was in when sending this postcard? When creating a painting, such as Phenomenal Woman, there is a deeper message than the image. The layering of a feminist story, played into the image, makes for a piece that is a deeper space. A political space.
A postcard can be more than a postcard.
In reality, no image is just an image. Every image relates to a story that can be interpreted in a way of intent. Taking the image of the postcard of being by a pool is a perfect platform for another meaning. Layering the poem Phenomenal Woman by Maya Angelou does such a thing. It puts a deeper meaning than escape or holiday. It puts the meaning of celebrating women and celebrating beauty a prime message. Two messages which makes this work, and this series, a fun and relevant body of work.