Moments in Love in Art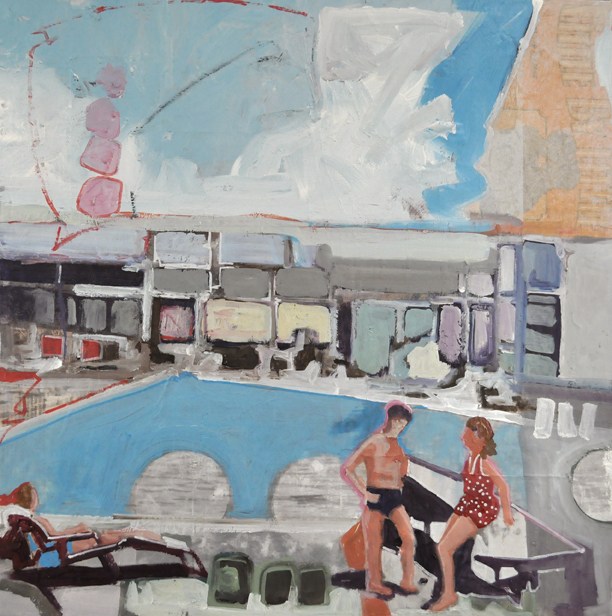 Moments of light are the Best.
Everyday can be difficult. We confront the winter, with its foot of snow, crazy cold, and dark grey skies. The push to keep going takes a bit extra effort. But you push- You have to. That is part of living. Without it, there is no purpose.
That is when you stop- you register the moments. You register your surroundings, your love, your light.
Art that reflects that Moment.
I take the few hours everyday to register the moments. The capturing of the love, the connections, the fight, the color are pieces of stopping, taking life a bit slower. Being aware of the moments.
Every piece of art are moments to remember.
In the piece highlighted titled Enchantment- there is a moment in the sun. Inspired by a vintage postcard from Palm Springs, this piece remeniscent of the mid century poolside fun. A place to escape from the demands of life and just enjoy the day. Full of color and animation, the piece captures the image in an impressionist style. The light within the color and brushwork.
To see many moments captured by paint and imagery see my shop at https://www.memoryartgirl.com