Home is a Place of Renewal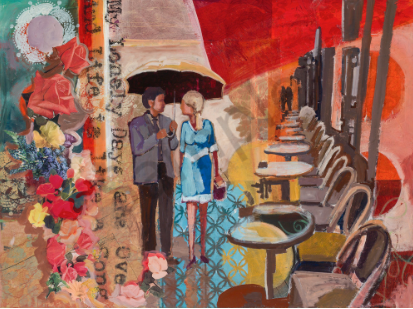 Art is the Story and the Symbol of visualizing.
In the piece highlighted titled Life is Like a Song, the theme of the piece is about love and the colours emanate the celebration and intensity of the story of the piece. This piece, if hanging in your home, would attract love and celebrates the connections you either have or would like to have in your home. In fact, this piece was recently sold to a client who wanted Love in her life. She only had images of single women in her home. So by introducing the story of Love and the actual representation of this couple, enabled her to visualize how she would like to change her life.
How does Art play a role in this theory of Feng Shui? Choosing art can be challenging, but if you have a few decision guiding principles, then the final choice can be easier. Check out my Online Store and see the options!