Commission a Painting and preserve a Memory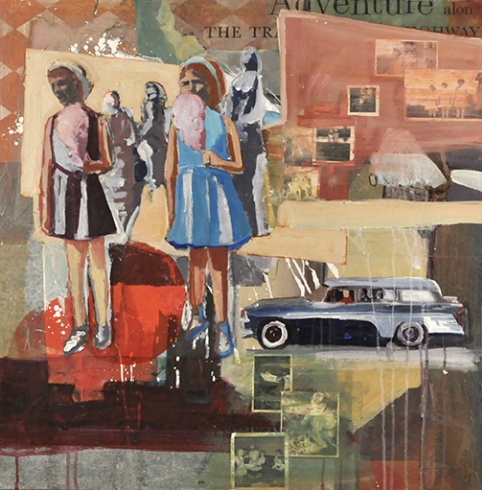 Memory recall is also a "creative re-imagination"
Summer has always been my favourite time of year because of its preciousness. Since being a child I have celebrated this season and tried to create memories that will be with me for a lifetime. I am an avid sailor, as is my family, and our time on the water are moments that I try to imprint upon my mind. In fact, through my life I have taken moments and consciously imprinted them. So I can revisit them. But this isn't enough.
In fact, studies have shown that every time a memory is recalled the event changes. In the article titled The Human Memory, the act of remembering changes the event. Different contexts are added to the memory and new information gets incorporated into the original memory. One way to register the fleeting moments is by commissioning a piece of art that uses materials and images from family experiences and adventures.
Preciousness of memories can be preserved with a commission.
As an artist, I have the ability to create, interpret and preserve a memory of a precious time. As our children, or alternatively our parents age, there is a loss of what was. Collecting old photos of my young children takes me into the time when their world was full of discovery and adventure. Compiling these pieces I look back at these memories and remind my self of the moment.
Collage of photos can recreate a special memory of family.
In the piece highlighted, Fun Adventures, there is a collage of old photos found in a family albums. The placement of these images together with a focus point upon one image of the two sisters puts the life of these girls in a context. A piece that reminds us of their journey together. The found photos are of children posing and the car reminds us of the family vacations. Each piece of this painting puts together a story that was momentary and beautiful.